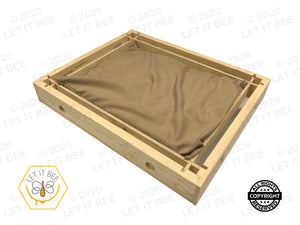 This box helps ventilate your hive during both summer and winter months. It is used in place of your inner cover when you want to ventilate your hive. Combine it with our natural pine wood shavings moisture-wicking pillow to keep your bees warm and dry during the cold winter months.
**Pillows sold separately**
Made for both 8-frame and 10-frame equipment. Please choose desired size.
LOCALLY SOURCED. MADE IN WISCONSIN, USA.