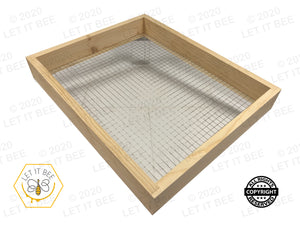 This rim feeder is used during the winter months when you wish to use solid sugar bricks in place of liquid feed. This is placed between your brood chambers and inner cover to provide easy food access for your bees.
Made for both 8-frame and 10-frame equipment. Please choose desired size.
LOCALLY SOURCED. MADE IN WISCONSIN, USA.