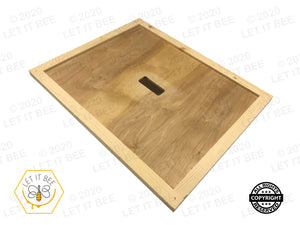 Inner cover is placed underneath the telescoping cover or gable telescoping ventilated cover to provide proper working space for your bees. Keep in mind, the inner cover is not painted so that it can help maintain the moisture levels in the hive.
Made for both 8-frame and 10-frame equipment. Please choose desired size.
LOCALLY SOURCED. MADE IN WISCONSIN, USA.