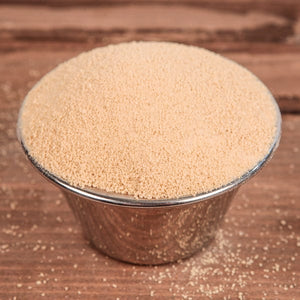 Honeyville's Granulated Honey is made from crystallizing honey in a special drying process. This process produces a balanced texture with a sweet taste and it has a very distinct flavor that's sure to please the whole family. From teas and toast to syrups and spreads, it will never disappoint. Honeyville Granulated Honey is an ideal product for your cooking and baking needs.
Shelf-Life:  Granulated Honey will store for 1 year in a sealed container under ideal storage conditions (cool, dry place).
Uses:  Granulated Honey is used for cookies, pastries, syrups and more. It can also be used separately as a yummy sweetener for teas, biscuits, and toast.
Ingredients: Cane Syrups, Honey.
Allergen information:  This product is processed on equipment that processes products containing wheat, soy, egg, milk, peanut and tree nuts.