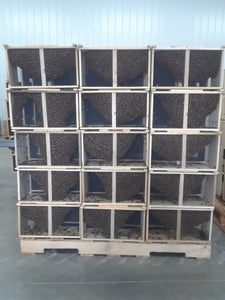 3lb. packages of live bees with an unmarked queen will begin arriving for spring pick up. 

Bee's will be arriving around the middle of April.
We will contact you with pickup dates and details as shipments are scheduled. 
We will do our best to provide you with your desired species, but our first concern is healthy bees and the will be distributed in the order that orders are received.  
Pick up only. Bee Packages cannot be shipped.